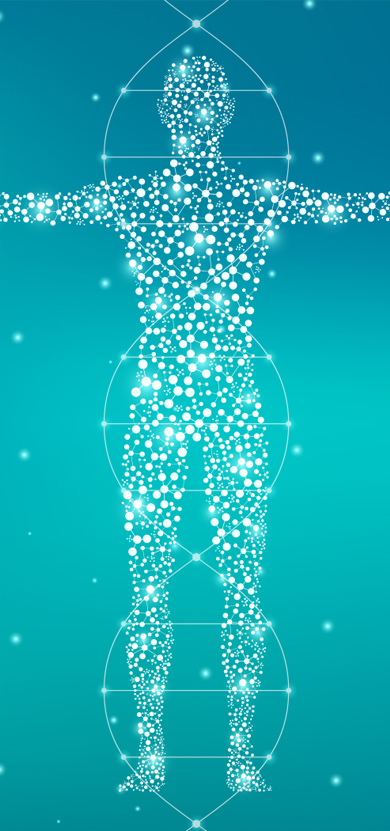 Furthermore, special fees have been established for emerging countries! Please ask for our special fees for emerging countries to
QuantumHelping2020@gmail.com

HOW TO REGISTER?

Do you want to participate in sharing this wave of Positive Energy that will help transform the Planet? CLICK HERE

FOR MORE INFORMATION

Contact us @
QuantumHelping2020@gmail.com
In collaboration with H.E.L.P.I.N.G. The World Association
H.E.L.P.I.N.G.Remote Energetic Programs
H.E.L.P.I.N.G. Remote Energetic Programs is a global initiative to help the world and all citizens to have a wonderful and happy life. We believe that to be happy, ALL human beings (regardless of their race, color, creed and social or economic status) need the followings:

H – Health – A good healthy body

E – Education – The right education for the mind and soul

L – Love – The potential to love and to be loved

P – Prosperity – To live abundantly in this physical world

I – Identity – To know their real Self and to follow their own inner authority

N – Natural Lifestyle – To live in harmony with Nature

G – Goal – A unique goal and mission to express their creativity

The World is experiencing profound challenges that force people to re-organize their lives. Most people are affected by the current economic, physical, political and social changes. We have developed the H.E.L.P.I.N.G. Remote Energetic Programs to help people to balance their energy fields to enhance their world. The energy field is the matrix of our physical life. Balancing people's energy fields will help them to open up to a reservoir of infinite possibilities to attract the best people, situations and things into their lives.

Our objective is to have a large number of people who feel and have a creative and fulfilling life, who are free from struggles. When a sufficiently large core group learns a new behavior, there comes a point where the new behavior spreads almost instantly to the majority of the surrounding community.

Our program of remote energetic harmonization includes several balancing protocols for the whole being to assist participants in feeling good about being here in this exciting time of creativity. The focus of our programs are as follow:
H.E.L.P.I.N.G

Description

Week Day

Remote Energetic Harmonization's - Priorities

Health

For those who suffer from health problems or want to remain healthy

Saturday

Victory over

Disease protocol

Anti-Aging protocol

Education

For all the students or adults who want to improve their mental capacity

Wednesday

Brain Tune up protocol

SuperLearning protocol

Love

For those who are looking for improving their relations with their family or spouse

Friday

Love Relationship protocol

Family relationship protocol

Prosperity

For those who want to improve their financial life

Thursday

Prosperity protocol

Success in Job & Business protocol

Identity

For those who would like to free themselves from conditioning, false beliefs and any blocages

Tuesday

Karma (Trauma) Busting protocol

Self-Sabotage / Victimization protocol

Natural Lifestyle

For those who would like to live a more natural life, in a positive environment, free from any addictions

Sunday

Addictions protocol (tobacco, alcohol, sugar, drugs, etc)

Protection from radiation and electro-smog protocol

Goal

For those who would like to find and fulfill their true Passion

Monday

Finding your true Passion protocol

Actualizing your "unique" potential
These group protocols will be supported by a H.E.L.P.I.N.G Quantum Wheel that will run 24h/7 days for all the participants. The goal is to create a Matrix of Light around the Planet to connect all participants independently from color, race, creed, status, etc.

These protocols will be performed for the whole group by our two colleagues Agasthiya Ganesh and Swami Vedhagiri from the sacred city of Tiruvannamalai which is reputed to be one of the oldest prehistoric site on earth (3 billion years old) and the home of great yogis!

JOIN US AND EXPERIMENT THE POWER OF TRANSFORMATION THROUGH OUR GROUP ENERGETIC HARMONIZATION PROGRAM!

These Remote Group Energetic Harmonizations will energetically recharge our cellular memory to help us remember that we deserve to live abundantly – healthy, wealthy and happy in all areas of our lives!
DESCRIPTION OF THE PROGRAM

The H.E.L.P.I.N.G. QUANTUM WHEEL

The H.E.L.P.I.N.G. Quantum Wheel will run 24 hours/7 days to create a shield of Light around all participants

To know more about our H.E.L.P.I.N.G. Quantum Wheel, REMOTE GROUP ENERGETIC HARMONIZATIONS

REMOTE GROUP ENERGETIC HARMONIZATIONS

Each day, one Remote Group Harmonization Session will be performed for the participants. These harmonizations help to improve specific aspects of our life. They form a wave that will support the participants' personal efforts to make their life better and happier!

These Group Energetic Harmonizations will be performed on a specific day which is deemed to support this transformative energy:
| | |
| --- | --- |
| TOPICS | DAYS OF THE WEEK |
| H - HEALTH | Saturday |
| E - EDUCATION | Wednesday |
| L - LOVE | Friday |
| P - PROSPERITY | Thursday |
| I - IDENTITY | Tuesday |
| N - NATURAL LIFESTYLE | Sunday |
| G - GOAL | Monday |

To get the description of each program please click Group Energetic Harmonizations

WHO CAN PARTICIPATE?

This program is designed for all those who would like to experience the power of the GROUP INTENTION to improve and transform their life . We have designed the program and establish fees to take into account various situations:
Seniors
Jobless

Students

Individuals

Couples

Families

Extended families